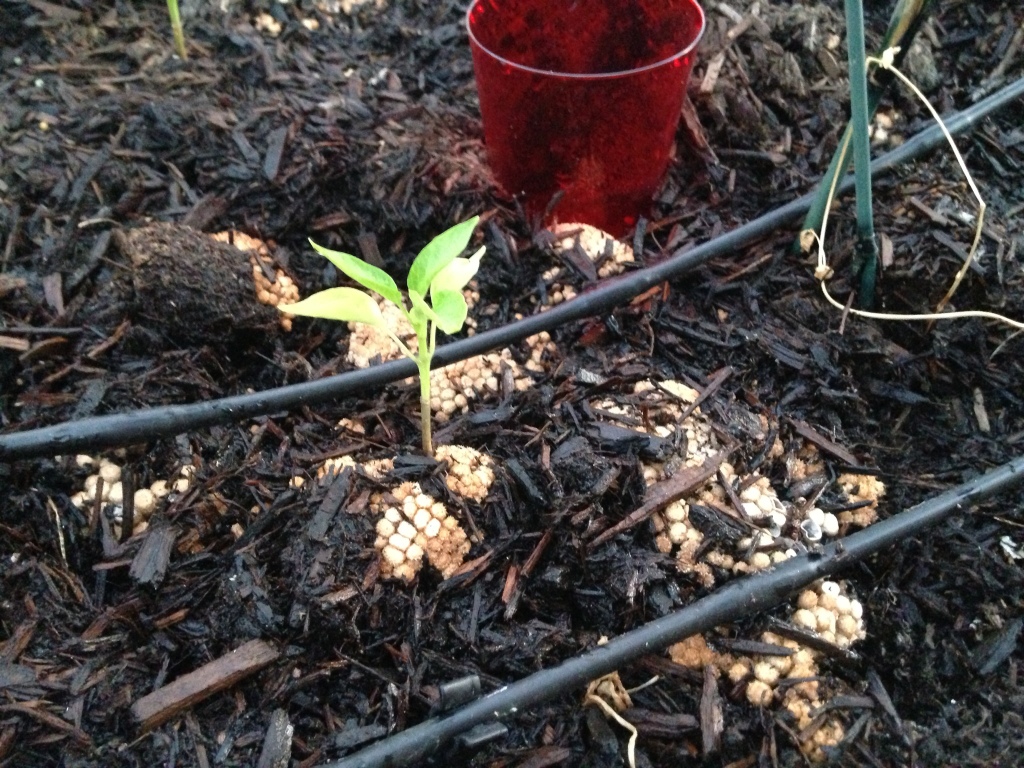 There's some kind of fungus in our garden. Likely was in one of the bags of soil we got. It's only in one of the beds. It forms an almost solid web of these little nodules, from 1 to 3 inches thick. We've sprayed fungicide on them, but that only sets them back for a while.
I'll call to Pinal County Coop today and see if they have any advice.
Update:
Called and left message.
May 25: They never called back. I give up too easily, I guess.