Up at 5am — we're usually up by 2:30am, so this is late for us — and we have our coffee on the back patio. The sun isn't even up yet.
Here's the view to the east — actually, a little north of east : 67°, according to my iPhone's Hidden Sky app: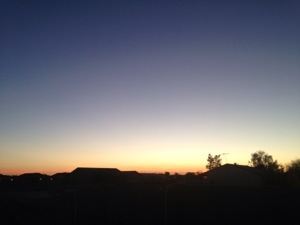 A quick stroll to check on our "farm"…

There's 5 new mango seeds planted yesterday: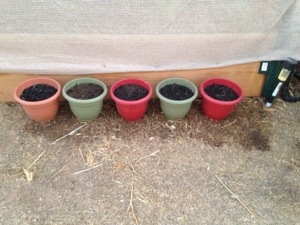 Our orange tree that's in the ground (there's another still in its container) plus a hibiscus: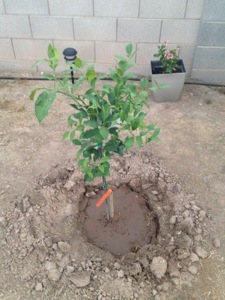 Giant flower on the zucchini squash plant: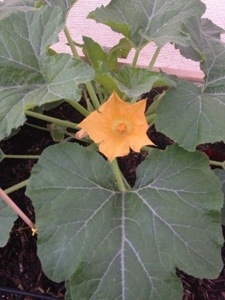 Lots of tomatoes!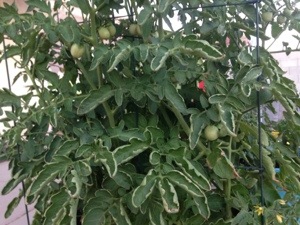 It's so quiet you can hear my outdoor clock-thermometer ticking… and then we hear the crop duster! He's dusting over at B & J Farms, a local cotton farmer.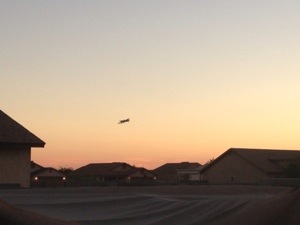 Our one experimental "hot head" of lettuce: (lettuce is usually a cool weather crop)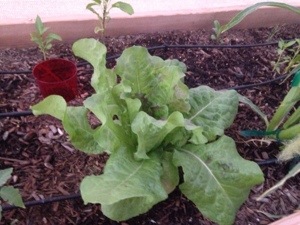 Some flowers Carol's mom gave us — we thought they were dead the week after we got them home, but kept watering them and they perked right up!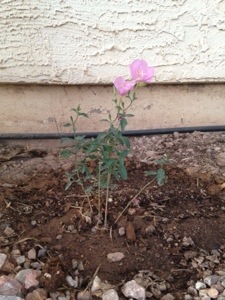 And by 5:45am, the view changes dramatically! Time to face west…